Day one of Webster trial begins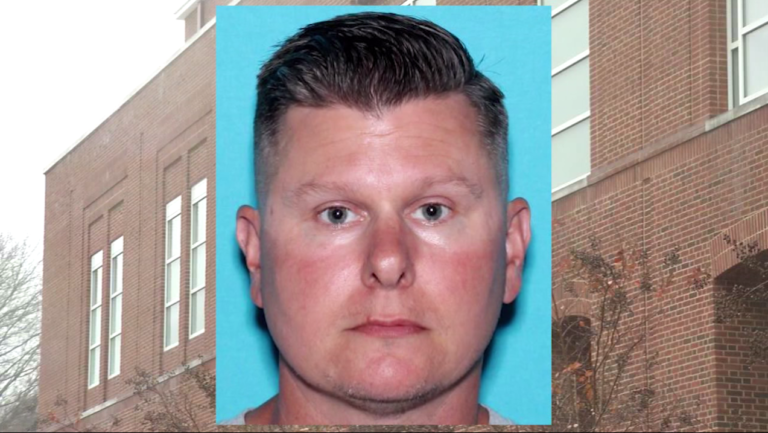 Tuesday was day one of Corporal Thomas Webster's trial in the Kent County Superior Court. He's facing a charge of second degree assault after allegedly kicking Lateef Dickerson in the head and breaking his jaw back in 2013. 
The proceedings began with opening statements and five different witnesses testified Tuesday. The first to testify was Lieutenant Todd Case, Corporal Webster's former supervisor at the department.
During questioning, he revealed once he learned that Lateef Dickerson had suffered from a fractured jaw, he ordered Webster to complete a "use of force report. "
According to the Dover police shift log, Webster was driving patrol car number 285 that day. However in the report, he wrote that he was driving number 253. The state claims this shows consciousness of guilt.
The defense however focused more on Dickerson's behavior. They believe Webster's actions were justified. Lieutenant Case explained that when he arrived on the scene with Dickerson in custody, he was belligerent, coherent, and didn't express that he was in pain. He noted that Dickerson was spitting and using profanity. 
The second witness to testify was Tiffany Tullis, a nurse practitioner at the Kent General emergency room. She went through CAT scans of Dickerson's jaw. She explained that when she was treating him, Corporal Webster said Dickerson had been punched in the face and hit the concrete where he lost consciousness, not that he had been kicked.
After Tullis, retired Dover Police Chief James Hosfelt took the stand. He went over the protocols for use of force and said he did reach out to the Delaware Department of Justice after watching the dash cam video of Webster's interactions with Dickerson. That happened in October of 2013, following a use of force complaint.
In addition to these witnesses, there were several on- lookers in the court room including some from the NAACP, Webster's family, and members of the city council.
Roy Sudler, Dover city councilman for the 4th district says, "If if I weren't a politician, I would want my representatives to be here and let their presence be known. I'm trying to send a message out that this kind of behavior is not tolerated. I'm not your judge, I'm not your jury, but I did see the video and um it's sad."
Proceedings are scheduled to resume Wednesday at 9:30 a.m.