Authorities announce results of heroin trafficking probe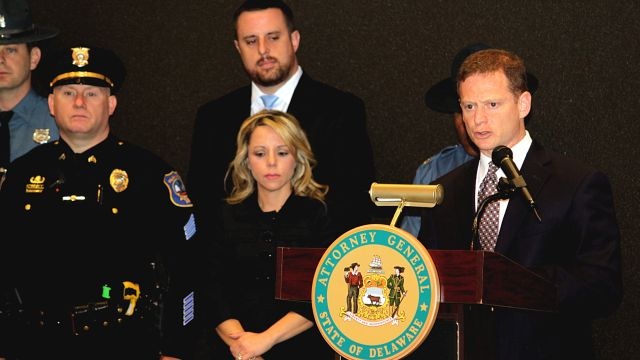 (AP) – Delaware law enforcement officials are claiming victory following a multijurisdictional heroin trafficking investigation.
State, local and federal officials joined Attorney General Matt Denn on Thursday to announce that 46 defendants indicted last December in connection with an investigation known as Operation Son Sun have all either pled guilty or been convicted.
    
Officials say the defendants were members of one of the largest heroin trafficking organizations in Delaware history.
    
Authorities say the ringleaders, Andrew "Rock" Lloyd and Antoine "Flock" Miller, both of Wilmington, were recently sentenced to 25 years and 20 years in prison, respectively.
    
Agencies participating in te investigation included the attorney general's office, state police, FBI, Drug Enforcement Administration, Wilmington police, and New Castle County police.