Wor-Wic Community College celebrates 40 years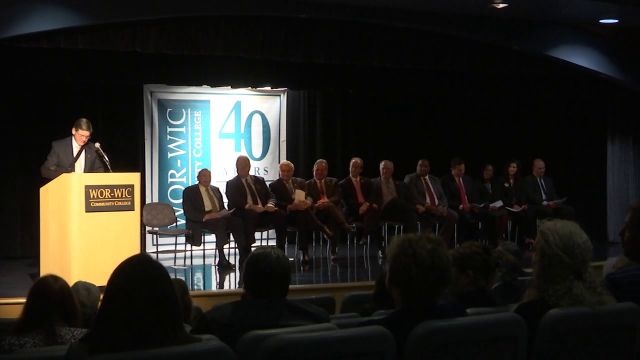 Wor-Wic Community College is celebrating 40 years educating students on the Eastern Shore.
A number of local leaders gathered at the Founder's Day ceremony on Tuesday afternoon.    
Remarks were made by a number of local leaders including Wicomico County Executive Bob Culver and the college president Dr. Ray Hoy.
Dr. Hoy says their commitment to their students remain the top priority at the school.
A student we met on campus, Gavin Aquino, is pursuing a career in radiology and says Wor-Wic has made a significant impact on his life.
"A lot people think community college is kind of like a step down from a four year but it's actually almost better because it helps with tuition, especially people like me…it's a little harder for me to pay." Explains Aquino. "I can still go to work and go to school at the same time."
According to Wor-Wic, the school enrolls more than 10,000 students each year at their Salisbury campus.