Vikings squeak thru to advance to title game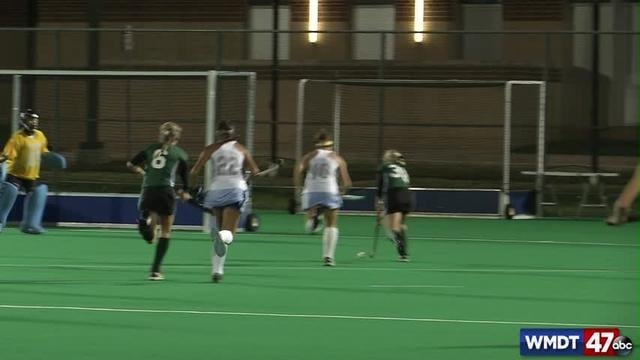 The Cape Henlopen Vikings field hockey team won their 72 consecutive game in grand fashion, coming back to defeat the Tower Hill Hillers, 2-1 and advance to the DIAA state championship game.
Tower Hill surprisingly got the scoring started when senior forward Kiva Walsh got a stick on a free ball just in front of Cape keeper Riley Shields with 17:46 remaining in the first half. Squandering a couple chances late in the half, the Vikings trailed 1-0 going into halftime.
Just seven minutes into the second half, Cape would respond. Tess Bernheimer would send a screamer home past Hiller's goalie Ellie Wakefield to tie the game up 1-1 with 23:10 remaining in the second. Just when it looked like Cape possessed all the momentum, Tower Hill came right back, with Walsh just missing out on a goal about 6 minutes later, when a ball got by a diving Shields and just missed Walsh's stick.
Both teams would go back and forth until with 2:57 left in the game, Bernheimer got a stick on an Annie Judge shot. After a Tower Hill timeout, Cape played keep away and limited Tower's scoring opportunities until the clock ran out.
Cape Henlopen advances to their fifth straight state title game Saturday, where they will take on Delmar. Game time is set for 2 p.m.