Salisbury city officials sworn in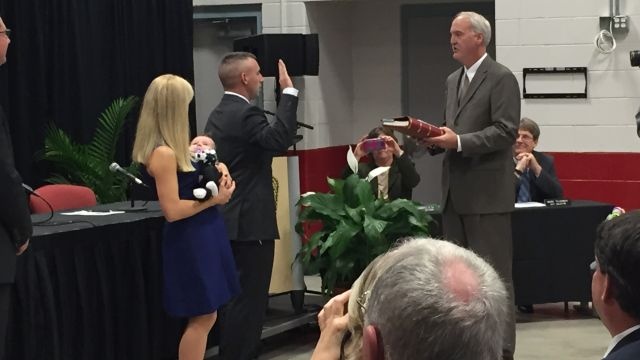 Maryland Comptroller Peter Franchot was on hand at the Salisbury Fire Department, for the official swearing-in ceremony of the new city officials.
Mayor Jake Day is now officially the city's 28th mayor serving his first term.
Among the city council members sworn in tonight were April Jackson, who will take over the council seat representing District 1, Muir Boda will represent District 2, Incumbent Jack Heath will represent District 3, former mayor Jim Ireton will represent District 4, and Incumbent Laura Mitchell will represent District 5.
Districts 3 through 5 are new to the city council this year.