Popular hoverboards raise safety concerns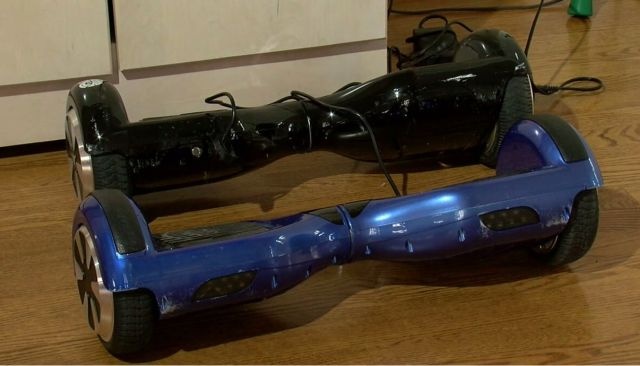 The Hoverboard rolled in to the holiday season as a must have gift, but it does come with some safety concern.  The consumer product safety commission has confirmed Eight people have already been to the emergency room since August.
There has been a flood of videos on social media with the hoverboards, and a whole hashtag dedicated to people falling off it under #hoverboardfail.
Celebrities like Justin Bieber and Kendall Jenner have both jumped on the hoverboard train, with both A-Listers posting several pictures and videos of themselves on social media.
A safety warning does come with the hoverboard, and officials add that you should wear a helmet and use a spotter when trying it for the first time.
Hoverboards can cost anywhere from a few hundred dollars to $1500 depending on the brand.