Nov. 18 – Fair Housing Poster Contest Winner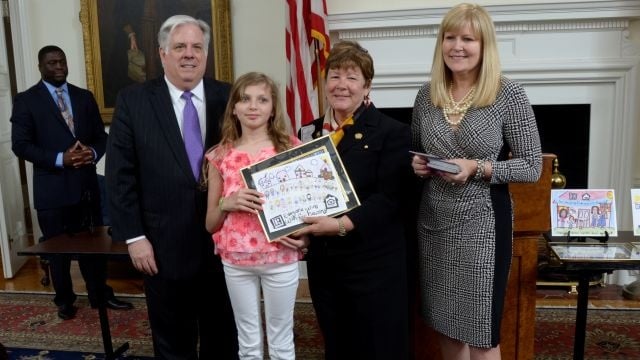 The local winner of the 2016 Fair Housing Poster Contest, sponsored by the Coastal Association of REALTORS® (CAR) and the Maryland Association of REALTORS® (MAR), was honored earlier this year by Gov. Larry Hogan at the Maryland State House in Annapolis.
Morgan Ann Brenner, a 6 grader at Somerset Intermediate School, along with 12 other students from across the state, received awards on Thursday, April 23, 2015 from Gov. Hogan, 2015 MAR President Janice Kirkner, and BB&T Senior Vice President of Commercial Banking Barbara Jackson.
Brenner's poster was chosen from over 150 submissions as the top place local winner by the CAR Community Involvement Committee. Her submission will be featured in the 2016 MAR Fair Housing Calendar, which is distributed statewide.