Minor earthquake rattles homes Virginia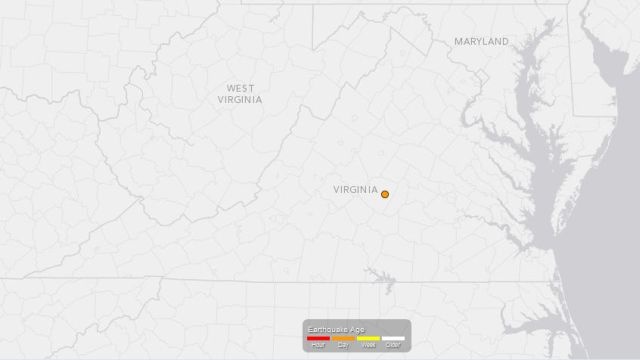 (AP) – A minor earthquake rattled homes in central Virginia on Tuesday.
The U.S. Geological Survey says the magnitude-2.6 earthquake occurred at 6 a.m. The epicenter was 7 miles east of Buckingham and 53 miles west of Richmond.
    
Residents told Richmond television stations that they felt their homes shaking.
    
There were no reports of damage or injuries.