Inspired by Gabby, Vogel family continues to raise money for childhood cancer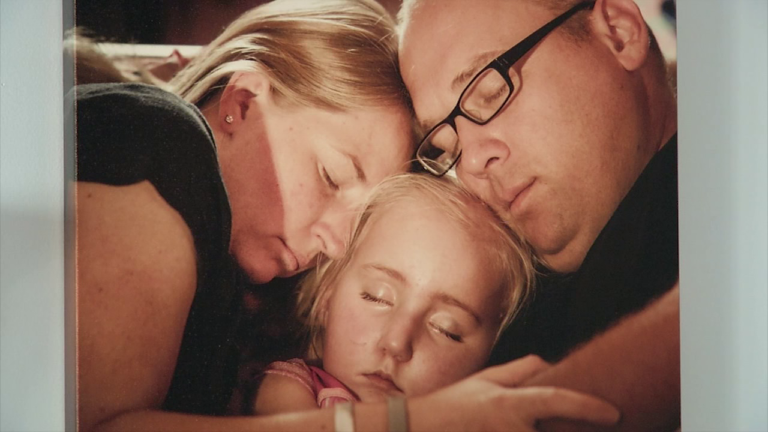 While many of us will end up with a surplus of calories tomorrow for Thanksgiving, an expected 800 will be losing them during the Gabby Gobble 5K in Lewes.
Memorial Day weekend of 2011 changed the Vogel family forever.
5-year-old Gabby Vogel, a daughter and sister, was diagnosed with brain cancer.
"everyday was another nightmare,", Said John Vogel, "you're asked to believe the unbelievable and we couldn't do that,"
With treatment, doctors gave Gabby 6-18 months to live. However, in mid-September, Gabby passed away, just 3 and a half months in.
"she just, she took it like a champ. She really didn't ever cry," And, "she kept a fighting spirit the entire time," said Gabby's mother, Carolynn Vogel.
Attempting to heal, the Vogel family moved from the Phoenixville, Pennsylvania to Ocean View looking to get away from the big city stress.
Carolynn tells 47 AB, "we moved down to Ocean View. We were looking for some place that we could kind of heal, the beach area seemed like a good place to go."
Inspired by Gabby's fighting spirit during treatment John and Carolynn started the "Get Well Gabby Foundation" with the mission of providing monetary support to families with a child fighting cancer.
Through 5K runs in Delaware and Pennsylvania, the Vogels have raised thousands that have gone on to help families pay bills and go on trips to Disney.
Aside from that, thousands have also gone to the Children's Hospital Of Philadelphia and Nemours A.I. DuPont Children's hospital.
"every time, whether we build the play room on oncology floor of children's hospital, I can say, "that's my girl who did that.", Said John.
If you'd still like to run in the race at 9:30AM, you can begin registration an hour earlier at 8:30AM at Irish Eyes in Lewes.
For more information on the Get Well Gabby Foundation and the Gabby Gobble 5k, click here.