Information sought on Harbeson credit card skimming suspects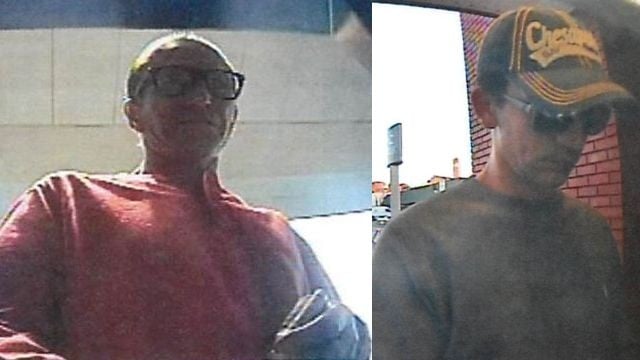 State Police are looking for help from the public, to identify two men, who they say used a skimming device to steal credit card information from others.
Delaware State Police say the incidents happened in September, where a credit card skimming device was put on a gas pump at the Harbeson Deli, on Lewes-Georgetown Highway. Police say the cloned credit card information was later used at several locations in Wilmington, and Pennsylvania.
Troopers describe the suspects, seen above in surveillance photos, as man, one of the suspects is 50-60 years of age wearing glasses, and may have a tattoo on his chest., while the second is 20-30 years of age with a baseball hat.
Anyone with information about the identity of the suspects is asked to contact Detective T. Shockley at 302-752-3812 or Delaware Crime Stoppers at 1-800-TIP-3333. Tips can also be sent through the Crime Stoppers website, or via text to 274637 (CRIMES) using the keyword "DSP."