Gov. Terry McAuliffe traveling to Middle East and India for trade mission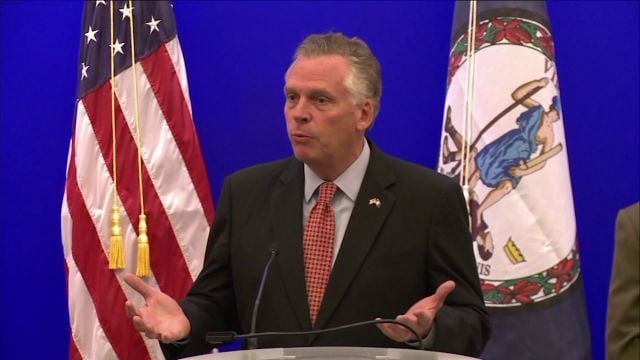 Virginia Governor Terry McAuliffe is leading an 11 day trade mission to build and expand the state's relationship with markets overseas. He plans to visit the United Arab Emirates that includes Dubai, India, Oman and Kuwait.
With more than one hundred meetings planned. McAuliffe will speak on Virginia's existing businesses and showcase the states advantages when it comes to things such as agriculture, healthcare, hospitality, and oil and gas.
"International marketing missions are a critical component of Virginia's aggressive and pro-active approach to economic development. They provide the best opportunity to personally convince corporate leaders to invest in Virginia and bring jobs back for our citizens," says Governor McAuliffe.
He is traveling with representatives of the Virginia Economic Development Partnership. The partnership has been leading trade missions overseas since the late 1990's. The mission is expected to run through the 24th of November.