Eastern Shore Ballet Theater prepares for The Nutcracker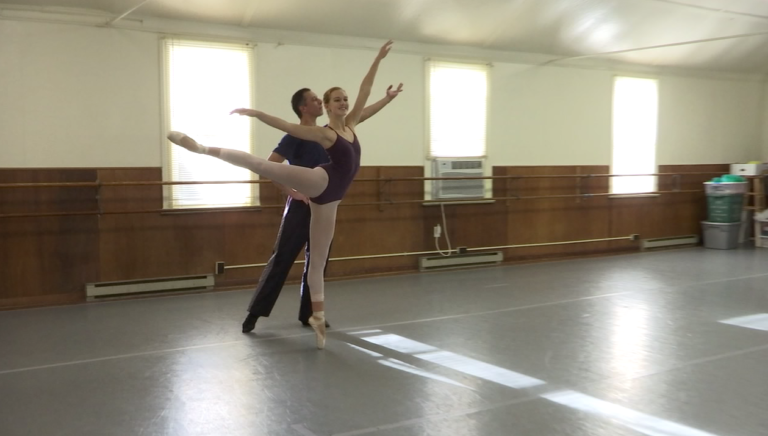 Casie Post is one of the seniors with the Eastern Shore Ballet Theater. She's been practicing night and day for The Nutcracker.
Post says, "Most people don't know about the technique and all that. If you dance with your heart that's what really captures it all."
The Nutcracker is one of the theater's biggest performances, especially this year. It's kicking off their twenty- fifth anniversary celebration. The theater's president, Betty Webster says everything's got to be perfect.     
Webster says, "Oh it's a great deal of dedication, the choreography is brilliant, the music is grand, and the arts are the food for our souls."
All of the costumes, excluding the tutu's and sparkly leotards, are made by parents. The dancers have been practicing at least three days a week and every weekend to get ready.
Abbi Nibblett says, "My drive is definitely the little ones because they're always commenting on 'oh you look so pretty at rehearsal we were watching you.', To remember that they're always watching is really a motivator to make sure that I'm a good role model for them."
They were also a model for 47 ABC's Jobina Fortson. She danced for years back in the day, so Abbi and Casie showed her a thing or two from the show.
Jobina admits she doesn't have the skills that she used to, but she danced with her heart. That's what Abbie and Casie say it's all about.  
The Eastern Shore Ballet Theater's performance of the Nutcracker will be on December fifth and sixth at Wicomico High School.
You can purchase tickets at esbt.org.