Dorchester aunt found "not guilty" for reportedly beating nephew with baseball bat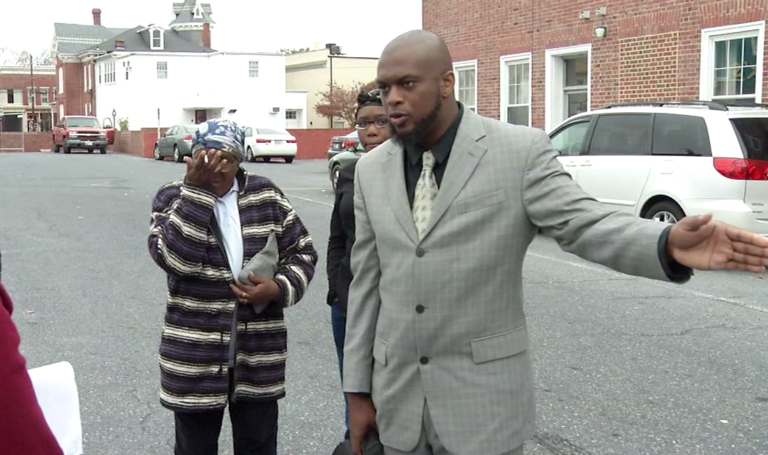 Aayyatta Mustafa's mother says, "She could have beat my son to death with a bat; and yet they got away with it."
Tensions high outside the Dorchester County District Court on Wednesday.  59-year-old Faye Jones was found not guilty after being accused of beating her nephew, Aayyatta Mustafa a.k.a. Reivon Lee, with a baseball bat.
Rene Tywang, Jones' attorney says, "She's relieved that it's over. This trial has been going. I think this is the third time we've been in court." 
The charges spurred from an incident back in May. According to Mustafa, his cousin Lamount Jackson started a fight with him in their neighborhood. It's unclear exactly why the fight started.
Mustafa says Jackson attacked him with a machete and a pole. He says Jones joined in and beat him with a baseball bat.
However, Jones testified in court that she never hit her nephew and that she was banging the bat on the ground to break up the fight. She said in addition to having a pocket knife, Mustafa was waving Japanese Samurai Swords at them during the fight.
She says he was the aggressor and was actually arrested that night. However, after Mustafa spoke with Police they released him, and Jackson and Jones were charged. A medical document presented in court showed Mustafa had bruises from that night.
Mustafa continues, "These people are liars. My daughter came out with the swords and I took them from her."
Mustafa says his daughter brought out the swords from their home in an effort to give her dad something to defend himself with.
He goes on, "It was in front of everyone, but the problem is everyone is conforming to a street code or G code." 
Meaning, other witnesses don't want to be labeled a "snitch." Everyone that testified in court Wednesday was either related or friends.
Rene Tywang, Jones' attorney says, "In district court cases like these, judges try to hear the whole story and evaluate who they believe and who they don't believe. Frankly in this case, the judge said he believed pretty much everybody."
By definition that's reasonable doubt. That lead the judge to find Jones not guilty.
Mustafa replies, "She absolutely got away with it."
Lamount Jackson has a criminal jury trial scheduled for January 7th.