Delaware AG seeks urgent police funding from lawmakers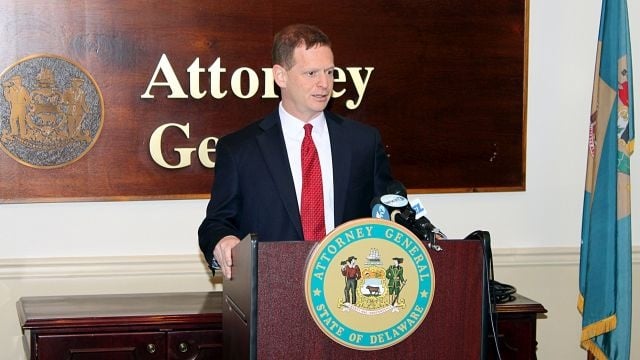 (AP) – Attorney General Matt Denn is urging leaders of the Delaware legislature's budget-writing committee to hold a special meeting this month to approve $2 milllion to help police battle gun crime in Wilmington and Dover.
In a letter Friday, Denn urged lawmakers to use some of the roughly $30 million in unspent funds from Delaware's share of a multistate bank settlement to help fund expanded police patrols and video cameras in the two cities. Both cities have seen a spike in shootings in recent months and Denn says residents are living "under siege."
    
But the Democratic leaders of the Joint Finance Committee have not been very receptive to Denn's previous proposals for spending the bank settlement money, and it's unclear how willing they would be to consider his latest request.