Allen Harim goes green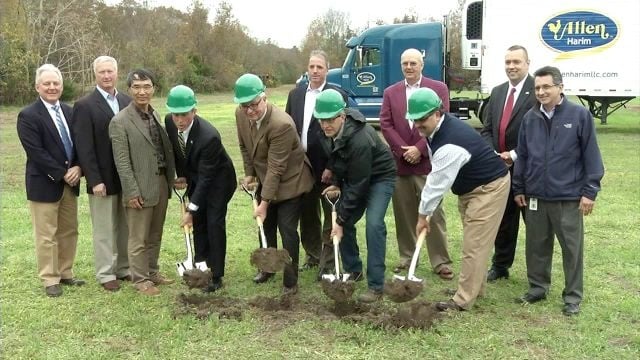 Ground was broken Monday in Harbeson on what is set to be one of the biggest solar power farms in Delaware.
Chicken company Allen Harim signed a 20-year deal with developer Solar Sense to construct a solar power panel farm that will stretch the length of four and half football fields.
Allen Harim officials have said this move will help them reduce their carbon footprint and help meet environmental sustainability goals, but it will also help them cut costs.
"We're trying to be competitive and one of the ways to be competitive is what's your cost and anything you can do to try to get cost reductions and change your mix, all those things help us sustain ourselves long term," said Steve Evans, CEO for the Harbeson plant.
The project is expected to be up and running three months from now.
When complete the solar farm will produce 2 point 3 million kilowatts per hour, in other words, enough to power more than 200 homes.