Your tips help catch "Wicomico's Most Wanted"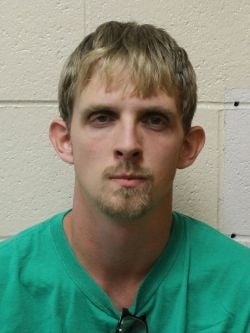 Less than a week after 47 ABC's Special Report "Wicomico's Most Wanted" aired, 2 suspects were apprehended thanks to tips made by viewers.
On Thursday, October 8th, 47 ABC profiled 26 year-old Allen Michael Ruark.
On Sunday, October 11th, Wicomico County Sheriff's deputies managed to find Ruark at a home on West Line Road in Delmar, MD.
Ruark was wanted on a Circuit Court Bench Warrant that was issued back in May after he failed to appear for a Violation of Probation hearing in a Burglary case.
The deputy transported Ruark to the Detention Center where he was detained without bond pending an appearance in front of a Circuit Court Judge.
On Friday October 9th, 47 ABC featured 28 year-old Nikita Michelle Tindley as Wicomico County's Most Wanted Suspect, number 9.
Deputies took her into custody on Monday morning, October 12th, on Fairground Drive in Salisbury, MD
Tindley was wanted on an outstanding District Court Bench Warrant that was issued after
Tindley violated the terms of her probation following a conviction in a case where she had given a false name to a deputy when she was arrested for DUI back in 2012.
Tindley appeared before a District Court Commissioner. She is now in custody on $50,000 bond.