UPDATE: Second Dover home invasion suspect arrested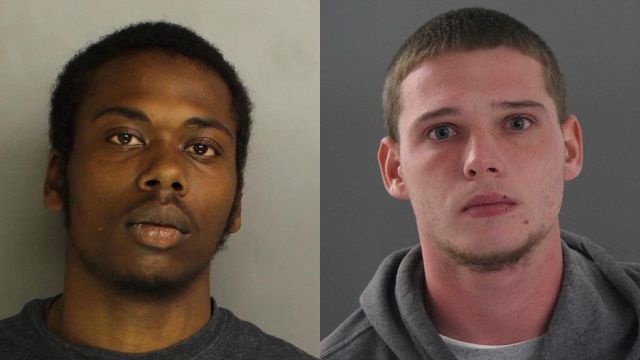 State Police say they have their second suspect in custody, in connection to a Dover home invasion that killed two, and injured one.
Delaware State Police say on Thursday around 5:00 PM, The Delaware State Police working with the First State Fugitive Task Force, the Eastern Pennsylvania Violent Crimes Fugitive Task Force, and the Norristown Police Department, found 21-year-old Saleem Shabazz, on East Jacoby Street, in Norristown, Pennsylvania, and took him into custody.
Shabazz, and a second suspect, 23-year-old Matthew Harrington were wanted following an October 17 home invasion on John Clark Road in Rodney Village in Dover. During the incident, Police say three people were shot, two of which later died.
On Monday, Harrington, turned himself in to the Buckingham Township Police Department, in Pennsylvania. At last check, he was awaiting extradition.
Shabazz is being held at the Montgomery County Correctional Facility on a $1 million cash bail, while awaiting extradition to Delaware.
Anyone with information about the incident is asked to contact Detective D. Grassi at 302-365-8441 or Delaware Crime Stoppers at 1-800-TIP-3333. Information can also be sent through the Tip Submit website, or via text to 274637 (CRIMES) using the keyword DSP.