UPDATE: NJ man arrested for Kent Co. chase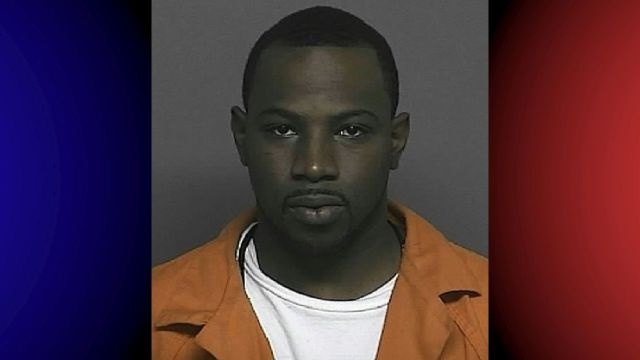 Police in Dover have released new information about a chase that reportedly led Offices through several Kent County towns on Tuesday.
Dover Police say around 8:45 AM on Tuesday, Officers responded to a home on East Sheldrake Circle in the Cannon Mills community on the west side of Dover, for a welfare check. The Officer was apparently able to meet with a woman, and learned that there may have been a domestic incident, so they tried to speak with 38-year-old Omar Davis, for more information. According to the report, Davis fled from the Officer towards the back of the neighborhood, and hopped into a 2011 Ford F-150 owned by Dixie Construction, at a construction site next to Dover High School.
Police say as Davis fled in the stolen truck, he hit a parked construction vehicle, but continued to drive onto Forrest Avenue where another Officer tried to stop him. Davis apparently continued, eventually making his way to Route 13, all while reportedly disregarding numerous traffic laws and Police.
During the pursuit, Officers say Davis made several grass median u-turns while traveling on Route 13, before driving into on-coming traffic and hitting the side of a vehicle near Lakeview Drive. There were no injuries reported in this crash.
Police say Davis then continued on, making his way to White Oak Road, where he drove through a field, and continued to flee from Police in the stolen truck, continuing to weave his way through various neighborhood streets, before eventually getting back on Route 13 southbound.
Dover Police say they continued following Davis into Camden town limits, where he rear-ended a mini-van near Camden Lowe's/Diamond Motorsports. At this point, Officers note that Davis tried to run on foot, but was apprehended by a Dover Police Department K9. The driver of the mini-van was taken to Bayhealth Kent General Hospital where she was reportedly treated, and later released.
After his arrest, Police say they found that Davis was wanted by Cumberland County Sheriff's Office on failure to appear and eluding police charges. He also reportedly had 44.9 grams of marijuana at the house that he was staying at. Davis was taken to Bayhealth Kent General Hospital for treatment of wounds from the K9 apprehension, where he reportedly damaged a hospital room window.
Davis has since been charged with theft of a motor vehicle, disregard police officer signal, possession of marijuana, possession of drug paraphernalia, two counts of 2nd degree reckless endangering, vehicular assault second degree, four counts of criminal mischief, resisting arrest, and fugitive from another state, along with a total of 37 various traffic charges relating to pursuit and accidents that he was involved in. Police say Davis is now behind bars at the James T. Vaughn Correctional Center on a $18,350 secured bond.