UPDATE: Former Somerset Co. teacher enters Alford plea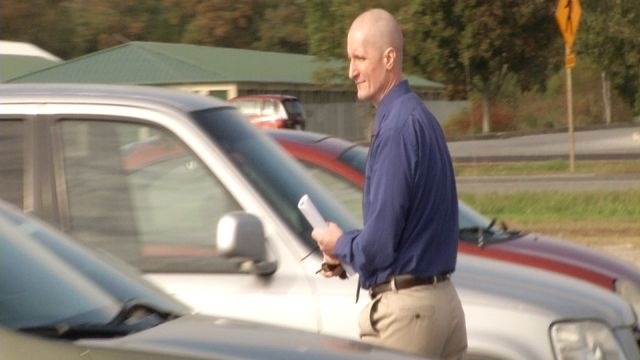 In Somerset County, James McGee, the former ROTC teacher who was accused of sending one of his students sexual messages on the cell phone app Snapchat, was in court on Thursday and was sentenced to 18 months in jail with all but 30 days suspended.
McGee was convicted on a charge of telephone misuse involving one of his former students and entered an Alford plea, which is not a guilty plea, but he admits that there is enough evidence to convict him. Because of the deal, McGee only has to serve 30 days in jail, two days at a time, on Monday's and Tuesdays because he currently works and commutes five days a week in Baltimore. McGee's lawyer tells 47 ABC, with this new job, he has no contact with minors. He was also ordered by the court to have no contact with his 16 year-old victim.
Officials say the 51 year-old father and husband was fired by the board of education from his job as an ROTC instructor at Somerset County schools after being charged back in May. Investigators reportedly spoke with 29 other students in the ROTC program about the incident. They also interviewed members of the board of education who confirmed the cell phone number, which McGee used to send Snapchat messages to the victim, asking her to send him sexually explicit images.
According to his lawyer, McGee does recognize his actions were inappropriate and is remorseful. He has also sought treatment on his own. 47 ABC reached out to Somerset County schools and a spokesperson tells us they have no comment on the former teacher's conviction. For now, McGee walks free, but he is set to report to the detention center and begin serving his time on October 25th.