UPDATE: DelDOT announces road closures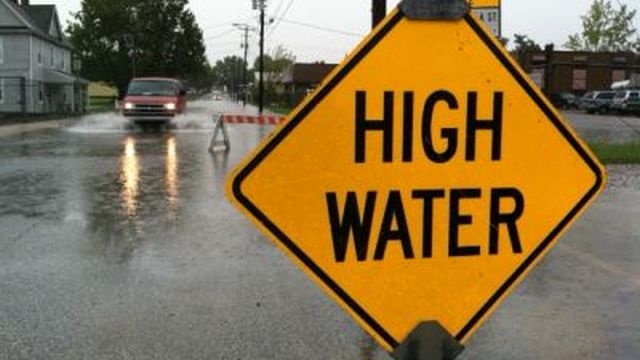 Delaware's Division on Transportation has been preparing for the storm by clearing debris from roadways and storm drains around the state. They have now released road closures and where water has made its way on the road.
Route 1 northbound and southbound is closed between Bethany and Dewey Beach (includes Charles Cullen Bridge over Indian River Inlet).  
Detour northbound: Route 26 westbound to U.S. Route 113 northbound onto Route 24 eastbound and return to Route 1.
Detour southbound: Route 24 westbound onto U.S. Route 113 southbound to Route 26 eastbound and back to Route 1.
Following roadways are CLOSED due to high water:
Sussex County
Primehook Road closed in Milton
River Road closed in Oak Orchard
Front Street closed in Milford
Kent County
North Market Street closed in Frederica
Bowers Beach Road closed at Hubbard Road
South Bowers Beach Road closed at Brokam Bridge Road
Roadways remain OPEN, however water is on the roadway and motorists should use caution while traveling in this area:
New Castle County
Old Airport Road at Nonesuch Creek – Water on roadway
Pyles Lane at Pigeon Point Road – Water on roadway
Kent County
Moorton Road between Route 42 and Lynnbury Woods Road – Water on roadway
South Little Creek Road at Route 9 – Water on roadway
Old Cemetery Road near Route 1- Water on roadway
Tubmill Pond Road – Water on roadway
Market Street in Frederica – Water on roadway
Skeeter Neck Road – Water on roadway
Williamsville Road between Holly Hill Road and Blairs Pond Road – Water on roadway
Prospect Church Road, south of Route 14 – Water on roadway
Deep Grass Lane between Thistlewood Road and Williamsville Road – Water on roadway
Hills Market Road between Route 13 and Sugar Stick Road – Water on roadway
Andrewsville Road between Gallo Road and Prospect Church Road – Water on roadway
Allabands Mill Road between Todds Mill Road and Camden-Wyoming Avenue – Water on roadway
Killens Pond Road, just north of Bloomfield Road – Water on roadway
South Bowers Beach Road at Webbs Cut-off – Water on roadway
Todds Chapel Road between Hickman Road and Fishers Bridge Road – Water on roadway
Hazlettville Road between Wyoming Mill Road and Artis Drive – Water on roadway
Big Stone Beach Road between New Wharf Road and Greenhouse Road – Water on roadway
New Wharf Road between Big Stone Road and Route 1 – Water on roadway
Deep Grass Lane between Williamsville Road and Rod Club Road – Water on roadway
Barkers Landing Road, just east of South State Street – Water on roadway
Cypress Branch Road, just north of Ponderosa Drive – Water on roadway
John Hurd Road between Spectrum Farms Road and Meredith Road – Water on roadway
Irish Hill Road between Fox Chase Road and Route 15 – Water on roadway
Killens Pond Road, south of Sandbox Road – Water on roadway
Andrewville Road between Flat Iron Road and Gingerwood Drive – Water on roadway
Shaws Corner Road between Dinahs Corner Road and Seeneytown Road – Water on roadway
Ponderosa Drive at Plaindealing Road – Water on roadway
Sussex County
New Road at Canary Bridge – Water on roadway
Longneck Road – Water on roadway
Nanticoke Road – Water on roadway
Turn Point Road – Water on roadway
Inlet Road – Water on roadway
Mercer Avenue in Oak Orchard – Water on roadway
South Shore Drive near Turn Point Road – Water on roadway
Fred Hudson Road between Route 1 and Cedar Neck Road – Water on roadway
Route 24/John J. Williams Highway near Bay Farm Road – Water on roadway
Plantation Road near Postal Lane – Water on roadway