Teaming up again to catch Wicomico's Most Wanted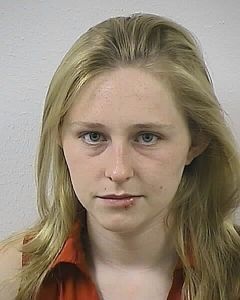 47 ABC is once again teaming up with the Wicomico County Sheriff's office to highlight the suspects they consider the 10 most wanted fugitives in the region, as of October 1st, 2015. Each night, the week of October 5th-9th, 47 ABC will profile two suspects and post the information and pictures online for you to share.
The phone number to call if you have a tip on any of these suspects is 410-548-1776, for the Crime Solvers tip line.
If you spot one of these fugitives and help investigators make an arrest, it could mean a cash reward. "It's a range," explains Lt. Tim Robinson, with the Wicomico County Sheriff's Office about the Crime Solvers program. "It can be anywhere from a couple hundred dollars to 2-thousand dollars. It really depends on factors, as in, what the crime was, how long this individual has been wanted, how much trouble law enforcement has had finding them."
Most Wanted Fugitive #1: Dakyrin Dontrez Farrare
Age: 19 years old
Hair: Black
Eyes: Brown
Height: 5'08"
Weight: 250lbs
Wanted on 2 District Court Arrest Warrants:
– Issued in August, for charge of "Theft less $100"
– Issued in September, for "Violation of Probation" on 2nd Degree Assault conviction
Last known address: Salisbury, MD

Most Wanted Fugitive #2: Briana Ellen Fox
Age: 21 years old
Hair: Blonde
Eyes: Blue
Height: 5'01"
Weight: 125 lbs
Wanted on District Court Arrest Warrant:
– Issued in July, for charge of "2nd Degree Escape"
Last known address: Greensboro, MD.