Rainy weather keeping Virginia State Police busy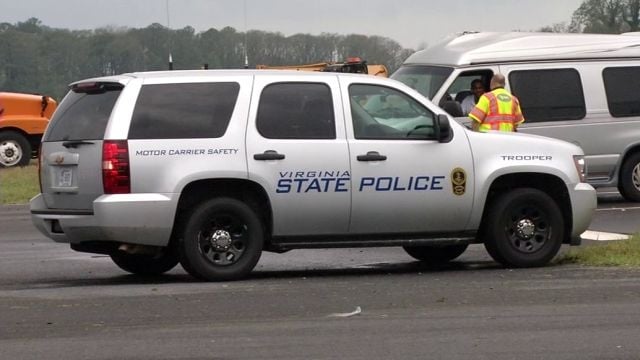 Virginia State Police say since midnight in Friday, they have fielded 1,742 general calls for service. As of 8:00 PM, Troopers had responded to 340 total traffic crashes and 232 disabled vehicles. State Troopers are still on the scene of 10 crashes statewide as of 9:00 PM.
In Division five which covers Chesapeake -Hampton Roads/Tidewater/Eastern Shore/Williamsburg/Franklin/Emporia, they have responded to 82 traffic Crashes, and 43 disabled vehicles.
There have reportedly been no fatal crashes reported, but there have been several injuries.
VSP are passing along the following tips to help you get to your destination safely.
• Use your headlights! State law requires headlights on when windshield wipers are activated. Plus, the headlights make you more visible to other drivers when visibility is limited in a heavy downpour.
• Slow your speed to safely navigate inclement road and weather conditions.
• Turn Around. Don't Drown. – Never drive through standing water. What looks like a puddle can be deep and swift-moving water, so don't risk it. Turn around and find another, safer route to your destination.
• Always buckle up.
• Never drive distracted.
• Dial 511 for Road Conditions. Reserve 911 and #77 for emergencies calls only.
State Police are also reminding drivers that as darkness falls, debris in the roadways could be harder to see, so stay alert.