Over 30 roads closed in Delaware due to flooding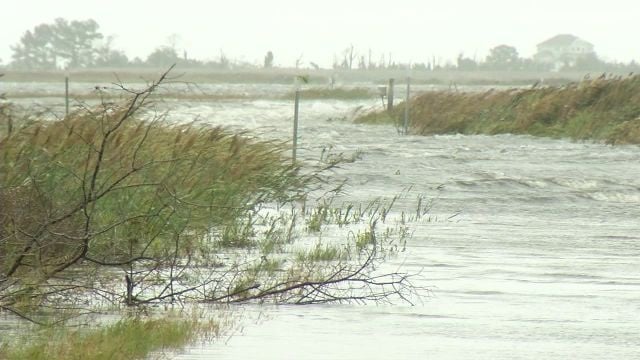 As of Saturday evening DelDOT had 18 roads closed due to high water and an additional 36 with water on them that were passable.
After experiencing significant rainfall the past few days and with heavy winds DelDOT officials told 47 ABC that there's not much they can do when there's this much water on the roads except for warn people about the dangers of driving through the water.
"It might be deeper, or their might be a large pothole or some part of the road missing under that water, you don't know what's there. So we advise everyone, please don't drive through heavy water," said James Westhoof,community relations officer for DelDOT. 
DelDOT officials said after the winds and rain die down, then they can begin to repair the roads and open them back up.
To stay up to date, those at home can check in live traffic updates here.