Man arrested after allegedly shooting his mother and her boyfriend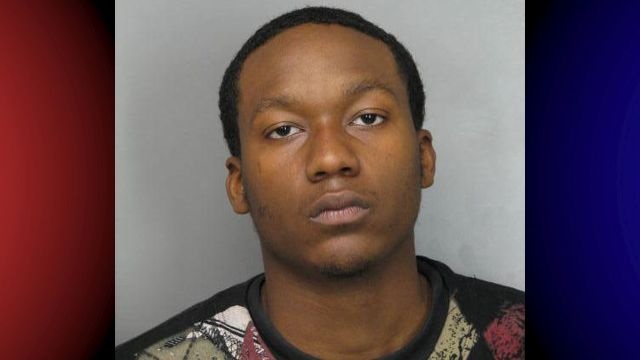 Troopers in Delaware say Emory Cannon, 22, has been apprehended, after he allegedly shot his mother and her boyfriend during an altercation.
Authorities were called to the Capitol Park area around 1:50 P.M. Thursday, for reports of shots fired.
According to police, Cannon was involved in a verbal argument with his mother, 41, when her boyfriend, 31, intervened. The argument between Cannon and the other male reportedly escalated, until police say the two were wrestling into a car.
Troopers say it was then that Cannon pulled out a gun and began firing, striking the man several times in the upper torso. Cannon's mother was also reportedly struck in the leg, causing her to fall to the ground.
According to the police report, Cannon's mother and her boyfriend were transported to Bayhealth Kent General Hospital by a friend. Cannon apparently fled on foot from the scene.
Troopers say Cannon's mother's condition is unknown, however her injuries were listed at non-life threatening. Her boyfriend is admitted to the hospital in serious condition.
Authorities reportedly caught up with Cannon about two hours after the incident, and placed him under arrest.
Cannon was reportedly arrested and charged with Attempted 1st Degree Murder, 1st Degree Assault, Possession of a Firearm During the Commission of a Felony, and Possession of a Firearm by a Person Prohibited. 
Cannon is reportedly being held on $223,000.00 bond.