Lawyers ask for murder conviction reversal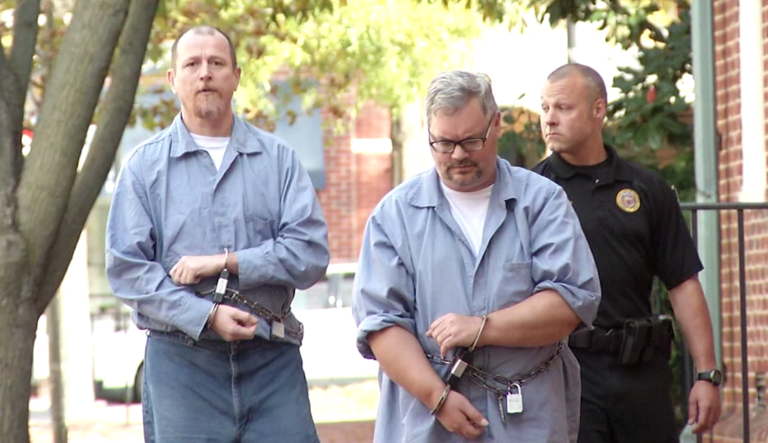 A door once sealed shut is slowly creeping open for two men convicted of a 1987 murder in Easton. David Ronald Faulkner and Jonathan David Smith's lawyers are asking for their client's murder convictions to be reversed.
In light of new forensic evidence, Faulkner and Smith's attorneys think their clients are innocent. The two men were given life sentences in 2000 for the murder of a woman in Easton. She was killed in 1987 but the case went cold for 13 years.
According to Faulkner and Smith's attorneys their clients were convicted based primarily on confessions and "incentivized" witnesses, not physical evidence. That point leads them to a palm print. It was left on the window sill of the victim's home. It was believed to be the point of entry, belonging to the murderer.
A motion was filed in 2013 to test the palm print. In 2014, it was acknowledged that the print belonged to a Maryland inmate that has no connection to Faulkner or Smith.
This information was presented in the Talbot County Circuit on Monday. The judge has agreed to another motions hearing and a five day evidentiary hearing where he will consider if the two men will get a new trial.
John Chesley, Faulkner's attorney says, "We are just incredibly pleased on behalf of David to finally prove his innocence. The credit goes to David. He's been maintaining his innocence for 15 years and we finally have our day in court to prove it."
Bryce Benjet, Smith's attorney says, "We've asked for a hearing at which all of this evidence can be considered by the judge. We believe it will show that our clients are innocent. We've asked for that hearing to be expedited because there's a real concern that the wrong men have been sitting in prison and need to come home."
The next motions hearing is scheduled for March 4th and the five day evidentiary hearing will begin on April 11th.