Information sought in Rehoboth hit and run crash investigation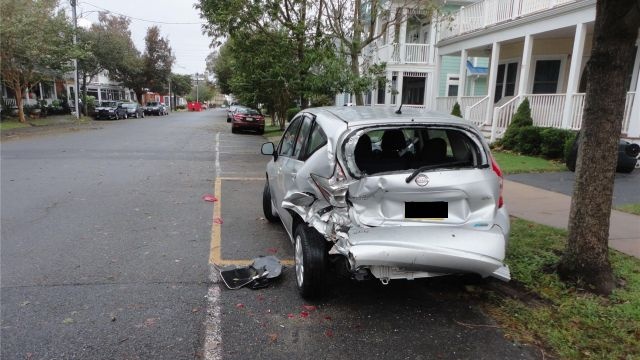 Police in Rehoboth are searching for information, after a hit and run overnight, badly damaged a vehicle. The Rehoboth Beach Police Department says on Sunday, around 7:00 AM, Officers responded to Maryland Avenue, for reports of a hit and run crash.
A witness reportedly told Police that at about 2:00 AM, they awoke to a loud bang, and looked out their window to see a black SUV, possibly a Tahoe, backing up, and then noticed the damage to the 2014 Nissan Versa. Police say the witness, who didn't immediately notify Police, watched the dark colored SUV flee on Maryland Avenue.
Police say the Versa was pushed 2 and a half parking spaces when it was hit. They believe that the SUV would have major damage to the front passenger side of the vehicle.
Anyone with information about the crash is asked to contact the Rehoboth Beach Police Department at 302-227-2577.