Habitat for humanity helps local family realize their dream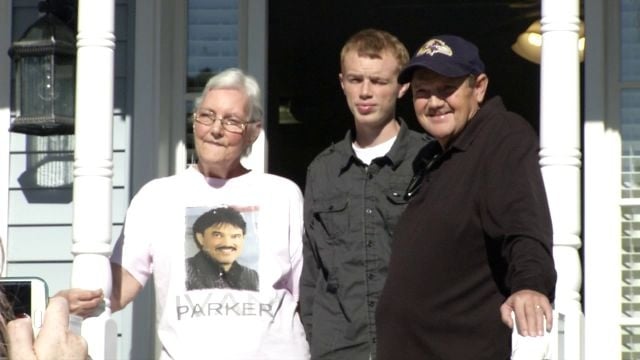 For years the Zickafoose family thought the dream of owning a home would be just that, a dream. However thanks to Homes for Habitat the family now has a beautiful home that they can call their own. Saturday the dedication ceremony was held for the house located in Salisbury, Md.
"Is this is when I pass out?," said new home owner Wayne Zickafoose to the crowd that gathered for ceremony. Even though the family has been there for month now, Zickafoose is still said the feeling is still surreal.
Zickafoose, his wife Susie and their grandson Kevin all have disabilities and have spent the past 16 years in a low-income area of Crisfield, Md.
Now thanks to Habitat for Humanity the Zickafooses have a brand new home in with a 30 year interest free mortgage.
"I walk through the house waiting for this, to wake up and say well it didn't happen it's a dream, but God is so good and I've come to the realization this is my home and it's going to be mine for the rest of my life, Zickafoose said.
Habitat for Humanity officials said a grant worth more than $72,000 from the city of Salisbury was instrumental in getting this house built.
Now Zickafoose tells 47 ABC he can't wait to spend days on his porch, enjoying the weather, enjoying the neighborhood and waving hi to all the new people he plans to meet.