Building collapse in downtown Cambridge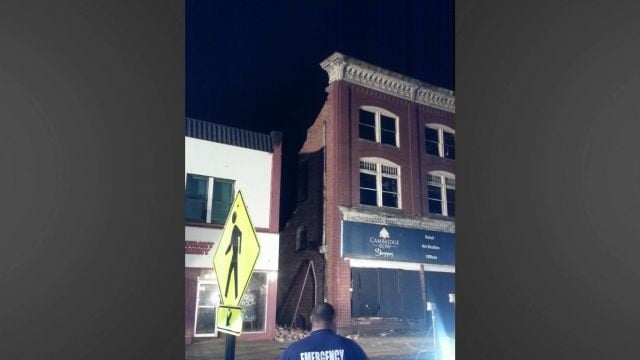 Officials are on the scene of a vacant building collapse along the 500 block of Race Street in downtown Cambridge.
47 ABC confirmed with officials that a 911 call was made Wednesday evening, from an occupant from a building next door, who reported the vacant building had caved in.
The area of Race Street is closed at the time, and law enforcement on the scene were unable to say how long it will remain closed.
Officials say no one was hurt during the incident, however some nearby buildings did sustain some damages.