Warrior Beach Week helps vets shift back to civilian life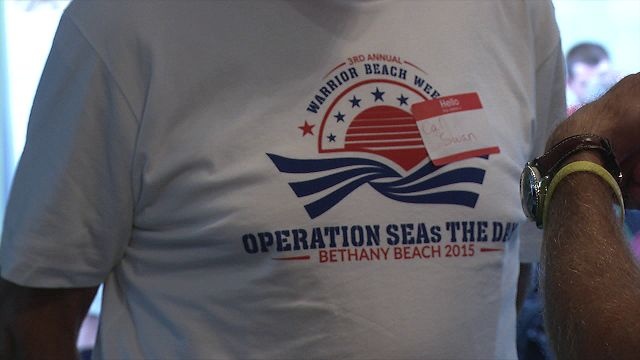 While serving in Iraq, Army veteran Larry Rothrock sustained brain injuries after he says he was hit by several IEDs.
As he navigates through his transition back to life as he knew it, Rothrock says the vast support and encouragement made possible through Operation Seas The Day's "Warrior Beach Week" has made quite the difference.
"It's overwhelming. It's just…I've never seen anything like this before." Said Rothrock.
In it's 3rd year, Warrior Beach Week brought nearly 30 veterans and their families to Bethany Beach for a week of fun and relaxation, allowing veterans to connect with those who have similar experiences while creating a sense of community and belonging.
"It's just a great feeling to know that so many people care about you." Said Air Force veteran Jason Wakefiled, who suffers from PTSD.
The 6-day event is organized and executed each year by Operation Seas The Day, a Bethany Beach non-profit organization whose focus is to help military members make an easy shift back into civilian life.
Annette Reeping, a board member with the group tells 47 ABC that it couldn't have been possible without the contributions from the community.
We're told that besides homeowners generously donating their homes, local businesses and also play big role.
"Food is donated by restaurants around the community. They had a family portrait taken."
The week runs until Tuesday. Tomorrow night, a large motorcade will be taking place to honor 9/11 and all those who have served.
You can find more information about Operation Seas The Day and how you can donate to their cause here.