US awards Baltimore $1M to defray police costs during riots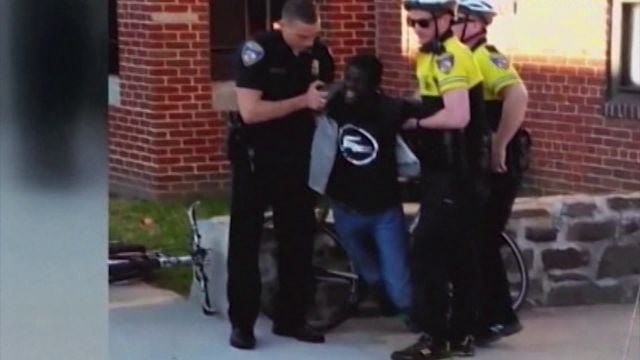 (AP) – The U.S. Department of Justice has awarded Baltimore more than $1 million to help defray police costs during the spring riots after Freddie Gray's death.
Maryland's senators and Congressman Elijah Cummings, who represents the area hardest hit by the unrest, announced the grant Thursday. The grant comes from U.S. Department of Justice's Byrne Justice Assistance Grants program.
    
Baltimore suffered eight days of disruption after the death in April of Gray, a black man who sustained a spinal injury in police custody. City and state officials had estimated the costs of rioting and civil unrest at more than $50 million.
    
Gov. Larry Hogan had federal disaster assistance to help cover the costs of the riots. That request and an appeal were both denied by the Federal Emergency Management Agency.