UPDATE: Route 13 reopened in Salisbury after multi-vehicle crash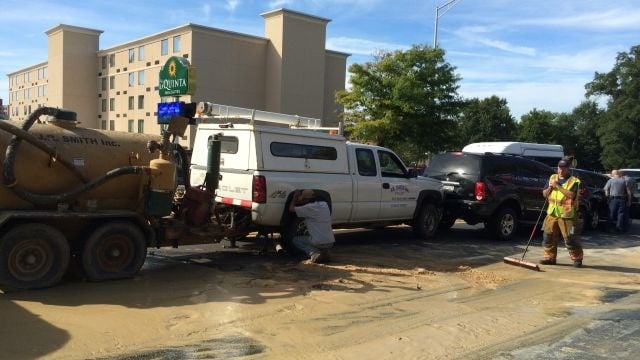 All lanes have reopened on Route 13 n Salisbury, at Calvert Street, near Route 50 business, after a multi-vehicle crash with one vehicle overturned, according to the State Highway Administration.
The Salisbury Fire Department say they had multiple units on the scene.
The crash reportedly involved five vehicles. Authorities on the scene told 47 ABC that a construction vehicle was hit, spilling mud along Route 13 business.
Two people were reportedly taken to Peninsula Regional Medical Center with minor injuries.