UPDATE: False alert of alleged hate crime on UD campus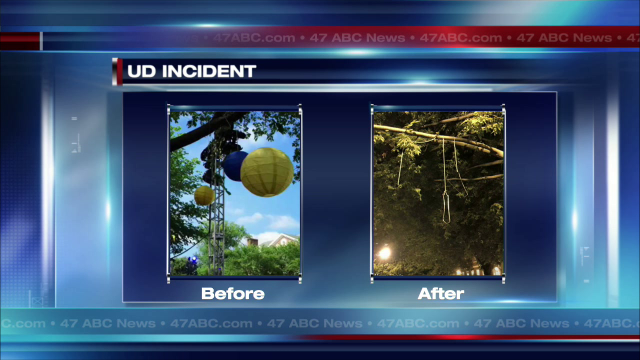 A huge sigh of relief on the campus of University of Delaware, after a previous report of a potential hate crime.
After further investigation, UD Police have determined that the three noose-like items found outside Mitchell Hall Tuesday night, were not instruments of a hate crime. Authorities say, the items were remains of three paper lanterns from an event previously held on The Green at UD.
Officials have thanked the students who responded to the University's early call for information, and the investigative work of the Police Department, to determined this was not an act of hatred.
Although this incident turned out to be nothing, the outcry on social media from students and others highlighted this potential issue, indicating to officials a need for ongoing dialogue within the community. University officials are still encouraging everyone to attend a public gathering scheduled for Wednesday at 4:30 PM on The Green.