Pro racing returns to Sussex County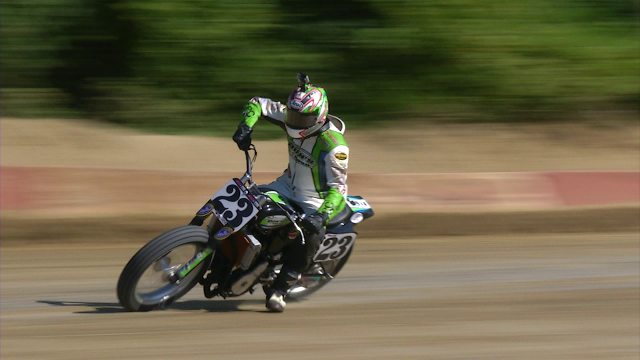 Championship racing on Delmarva usually happens on four wheels, whether it be in Dover or at the U.S. 13 Dragway.
As Bike Week has taken over the peninsula yet again, some of the worlds best Flat Track motorcycle racers are taking to the Delaware International Speedway as a part of the three-day "Roar on the Shore" event.
Steve Morehead, the Race Director with the American Motorcyclist Association tells us the week and events are a perfect match. He said, "You've got over 100,000 motorcyclists in the area, you've got rallys, you've got racing, you've got bands." and "It's a perfect fit."
On Saturday AMA will hold two grand national championship races at the Delaware International Speedway. Marking the first time since 2002 in Harrington, that Delmarva is hosting an AMA flat track event.
It's a victory for local racing fans, but victory will be a bit harder to come by for a newer generation of riders like Jarod Vanderkooi, "Moisture is going to come up Saturday night. We laid a lot of groove down in the laps that we did, so it's gonna be some great racing I think." and Kyle McGrane, "It's definitely different, different surface, were not used to racing on this sandy type surface."
Besides racing, there will be food, entertainment, and a chance to meet the pros. Keeping out-of-town bikers in the area and potentially increasing the economic impact of Bike Week.
Mark Cathell, who helps run the facility with his family, tells 47 ABC, "We could add another destination and another component to the bike week so that when folks are here, they have a lot more to do."
Cathell says the business relationship between "Roar on the Shore" and bike week is a 2-way street.
"From Atlanta, Kentucky, Tennessee, Ohio, they're calling buying tickets, and saying hey what else is there to do. Then we tell them about the bike week."
For more information on Roar at the Shore, click here.