Officials kick off 1955 War Memorial renovation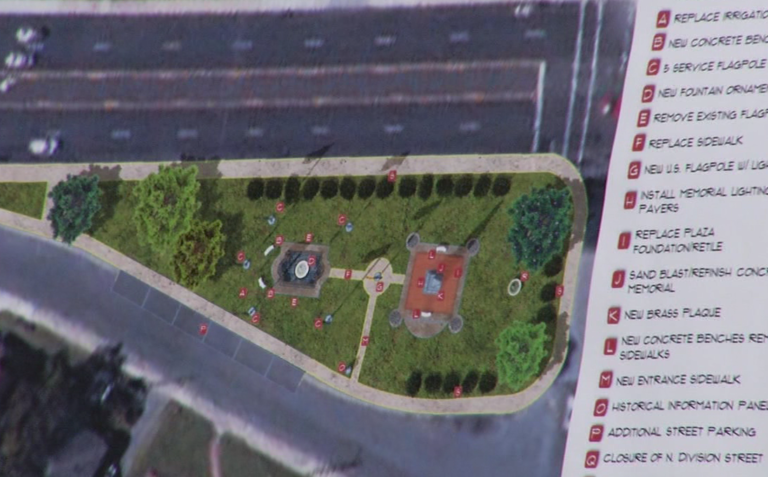 Community members may drive by everyday and not even notice Salisbury's historic 1955 War Memorial. 
Greg Peeples says, "The respect never dies for our veterans. We know in the back of our minds that's why we're here and we're free."
The memorial hasn't had any renovations since it was created 60 years ago. However,  the city of Salisbury's public works, Delmarva Veteran Builders, along with local American legion and VFW posts want to change that.        
They kicked off their memorial renovation project on Friday. The goal is to raise one- hundred and fifty thousand dollars to upgrade the site. The daughter of the monument's original designer was on hand Friday and became emotional knowing people still cared about her father's mission to honor veterans in Wicomico County.
Harriette Hammond says, "It's very uplifting to know that they care about it. They still care about our veterans and the ones that made the ultimate sacrifice."
The 1955 War Memorial Committee are accepting volunteers and monetary donations through the Salisbury Chamber of Commerce. Their hope is to have the renovations completed by the end of 2016.