Local therapist offers anti-bullying tips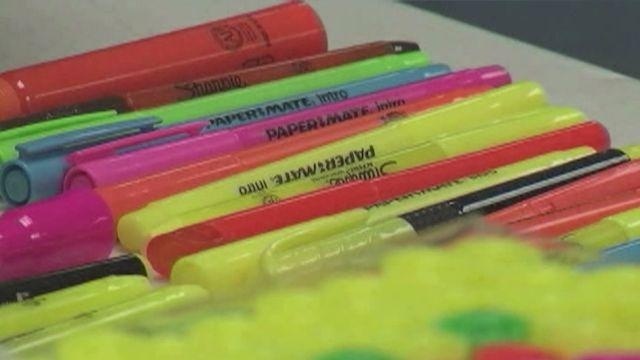 For many, it's the first full week of being back to school which means tests and homework. Unfortunately for some students, there is a far more sinister force as play: bullying.
Bullying, while not an entirely new issue, has been getting more attention in recent years. According to local licensed psychologist Dr. Kathy Seifert,  the age it starts might be younger than it has been in the past.
47 ABC spoke to Dr. Seifert on Wednesday, who says she has seen more victims as young as kindergarten students in recent years.
"I don't think we've figured out why it's happening younger and younger." Says Dr. Seifert. "I don't know if it's the influence of TV or parents aren't paying attention to their children, I just don't know but I know we're seeing it."
According to the National Education Association, about 160,000 children miss school everyday because they are afraid of bullying.
The CDC describes bully most commonly through four forms: verbal, physical, psychological or social, and cyber-bullying. The agency reports in the 2009-2010 school year, 23% of public schools reported that bullying occurred among students on a daily or weekly basis with a higher percentage coming from middle school students than high school students.
Seifert tells 47 ABC, coming forward to an adult as a victim is often the hardest step in bullying cases but it's also the most important whether that adult is a parent, teacher, or another person you trust.
Seifert also says, the best things parents can do is listen.
"We have to teach children to talk to us every single day about how was their day, it was good it was bad…this went well, this didn't so we're always on top of what's going on in school."
We're told parents can also look for a number of symptoms that their child may be a victim of bullying, according to stopbullying.gov:
– Unexplainable injuries
– Lost or destroyed clothing, books, electronics, or jewelry
– Frequent headaches or stomach aches, feeling sick or faking illness
– Changes in eating habits, like suddenly skipping meals or binge eating. Kids may come home from school hungry because they did not eat lunch.
– Difficulty sleeping or frequent nightmares
– Declining grades, loss of interest in schoolwork, or not wanting to go to school
– Sudden loss of friends or avoidance of social situations
– Feelings of helplessness or decreased self esteem
– Self-destructive behaviors such as running away from home, harming themselves, or talking about suicide