DE officials suspend referrals to local clinic amid rape investigation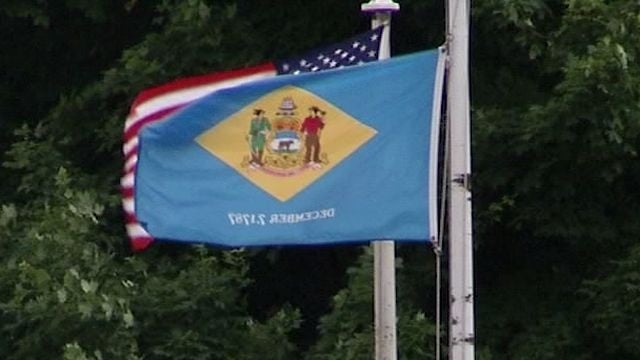 Officials with the Department of Services for Children, Youth and Their Families say they have suspended patient referrals to an adolescent clinic amid an ongoing rape investigation.
Last month, Rebecca Adams was arrested after she allegedly had sex with a 16-year-old patient several times over the course of the summer. She was working for Crossroads of Delaware at the time which is a is a treatment center in Wilmington that focuses on substance abuse services.
In a letter dated last week, officials with the state notified Crossroads they were suspending patient referrals until further notice.Officials with the DSCYF tell 47 ABC the suspension is directly related to the investigation.
We're told they still have patients at crossroads and gave parents of those patients the option to move to a different facility. However, they didn't know if anyone took that option.
In a statement to 47 ABC, an official from Crossroads says, "Crossroads of Delaware has worked with adolescents since 1992 and has never had an abuse complaint before.  In spite of the alleged perpetrator being my daughter in this case, I contacted all appropriate authorities and have been more than cooperative with the investigation. The Department of Services for Youth, Children and Families has had this information for three weeks, and before requesting one single additional piece of information for their supposed "investigation", they chose to suspend our referrals. This is not at all consistent with how they have dealt with other agencies dealing with similar issues.  I believe this is motivated by "opportunity" given my long standing, vocal complaint about their refusal to provide appropriate services to the quite disenfranchised population we deal with.  My concerns have been well documented along with the obvious history of retaliatory behavior by DSCYF.  I will be happy to release documentation to any media outlet requesting it.  Beyond that, I have retained counsel to investigate legal action related to DSCYF's deliberate, unfounded and malicious attack on my agency."
47 ABC reached out to the DSCYF for comment about a possible lawsuit. They tell us they haven't heard of any legal action except for reports through the media. As for the suspension being a retaliation, officials deny that, saying the suspensions are a direct response to the serious allegations.