Wanted Hebron man arrested on drug and theft charges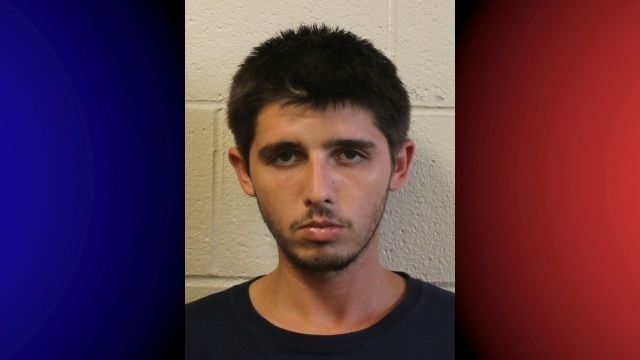 A wanted Hebron man has been arrested, after he apparently stole someone's paycheck, to buy drugs.
The Wicomico County Sheriff's Office says on Sunday around 12:10 PM, a Deputy responded to a home on Cherry Way in Salisbury, for reports of a stolen paycheck. Once on scene, the victim apparently informed the Deputy that 24-year-old Liviu Costica had taken the victim's paycheck from their wallet while it was unattended, and then cashed it.
According to the report, the Deputy found Costica sitting in a parking lot of a convenience store in Salisbury, with a syringe and heroin. During the encounter, Costica reportedly told the Deputy that he had taken the victim's paycheck, so he could purchase heroin. Costica was arrested, and charged with theft, possession of heroin, and possession of drug paraphernalia.
Costica was apparently also wanted on several warrants including violation of probation – unauthorized removal of property, and failure to appear – CDS possession. He was initially held at the Detention Center on a $12,000 bond, which was raised to $25,000 at a Monday bond review.
He is also reportedly being held on $75,000 bond for the outstanding warrants.