US solicitor general opposes ex-Va. governor's freedom bid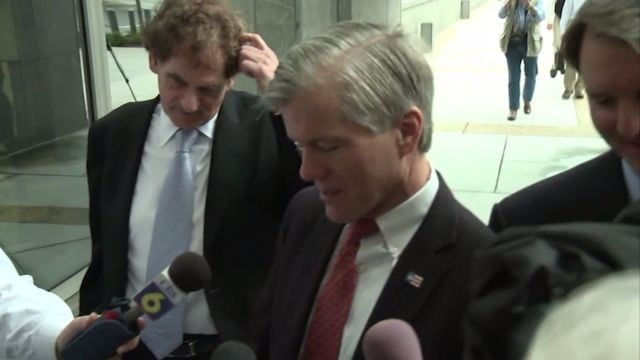 (AP) – The U.S. solicitor general says former Gov. Bob McDonnell has not met the legal standard that would warrant allowing him to remain free while he appeals his corruption convictions to the Supreme Court.
Donald Verrilli Jr. says in papers filed Wednesday with the Supreme Court that McDonnell's case doesn't raise broad questions of law on which federal courts disagree.
    
McDonnell asked the justices to let him remain free until they decide whether to review his case. If Chief Justice John Roberts or the court rejects McDonnell's request, it will set the wheels in motion for him to report to prison to begin serving his two-year term.
    
McDonnell and his wife, Maureen, were convicted of doing favors for a wealthy businessman in exchange for more than $165,000 in gifts and loans.