UPDATE: Two injured in jet-ski accident in Worcester County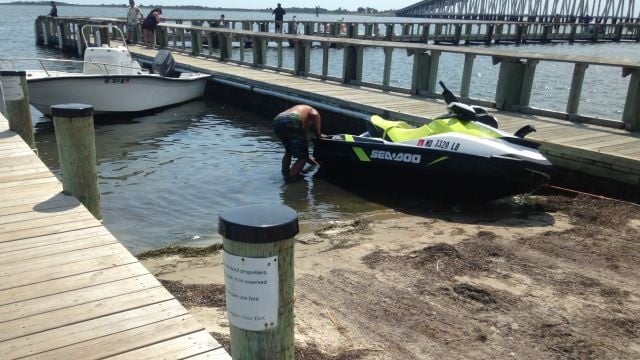 Officials have confirmed two people are hurt following a jet ski accident in Worcester County.
According to the Maryland Natural Resources Police, it happened around 10:00 a.m. Tuesday when two jet skis collided on the Sinepuxent Bay, just off of Assateague Island.
Maryland NRP spokesperson Candy Thomson says a 42-year-old Pennsylvania man and his daughter, on one jet ski, were hurt. We're told the man was found unconscious, and daughter was apparently suffering a back and elbow injury. Both have been taken to Peninsula Regional Medical Center in Salisbury.
The passengers in the second jet ski did not report any injuries, according to Thomson.
Maryland NRP is assuming the lead in the investigation. Thomson says all factors will examined.