Two charged for burglary of Pocomoke Friendly's Restaurant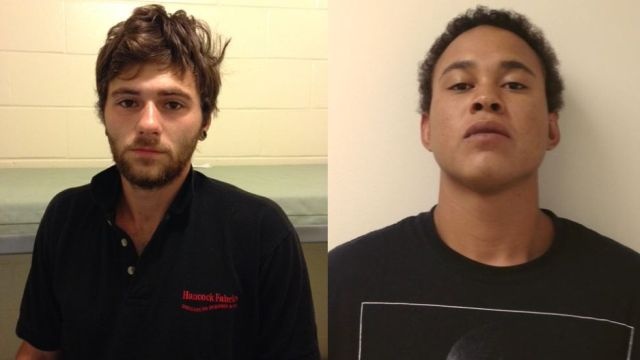 Police say they have arrested two men in connection with the burglary of a Friendly's Restaurant in Pocomoke City.
The Worcester County Bureau of Investigations says on Saturday they were contacted by the Pocomoke City Police Department about a burglary that happened overnight at the restaurant on Old Snow Hill Road. Once on scene, Investigators learned that the night manager had closed and locked the restaurant on Friday night, and sometime later someone broke into the restaurant, and stole a safe containing an undisclosed amount of cash.
Police say the suspects used the back door to exit the Friendly's, and stole a hand cart to wheel the safe off. While inside, the suspects reportedly did a significant amount of damage to the establishment.
Investigators say they were able to identify the three suspects as 21-year-old Dylan Sedgwick, 21-year-old Michael Hernandez, and a juvenile male, all of Pocomoke City. Sedgwick and Hernandez were apparently later taken into custody without incident in Pocomoke City, and charged with burglary, theft, and malicious destruction of property.
The safe was reportedly recovered with damage, but still intact and unopened.
Sedgwick was held on a $7,500 bond for an outstanding Maryland State Police Warrant, and $40,000 bond for the Friendly's Burglary, while Hernandez was held on $40,000. Both are at the Worcester County Detention Center.