Salisbury shooting victim identified, witnesses describe scene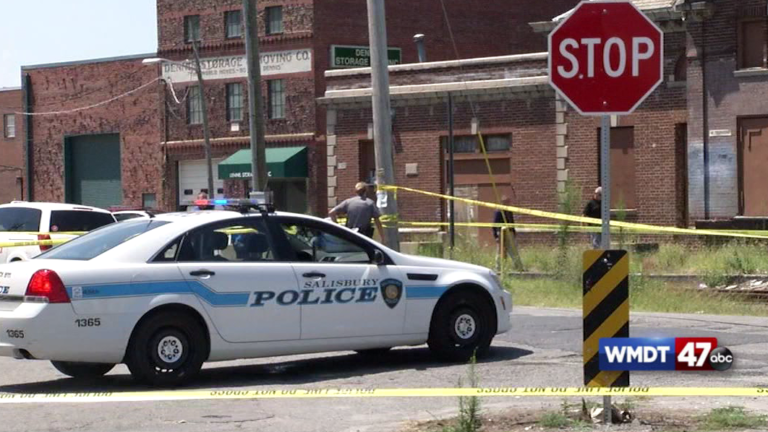 Authorities have identified the victim of a fatal shooting in Salisbury as 21-year-old Dommeir Deshields.  The preliminary investigation indicates the victim was walking on the street when a suspect approached and shot him with an unknown type of firearm. 
It was a heart wrenching scene on the corner of Anne and Baker Streets in Salisbury. A local mother was shouting and in tears. She had just learned that her son had been shot and killed.
Police say they responded to the shooting around 11:30 a.m. on Monday.
Torrie Dupont a friend of Deshields says, "There's no hope. We have no hope in Salisbury."
Ronnie Brinningham, a neighbor near the scene of the crime, says he heard six gun shots after and immediately ran outside his house.  
Brinningham continues, "There wasn't any blood. I didn't see any blood but. I did see a dead person laying there in the street."  
Deshields' loved ones and friends called him "ghost."
Jordon, another friend of Deshields' says, "Ghost was a good man you feel me. He was an honorable man. Everybody had love for him and respect for him. He didn't start trouble with anybody."  
Friends say they are struggling to find a reason why anyone would want to hurt him. Jordon goes on, "His life shouldn't have been taken today."
Police agree as they work to track down a suspect.  They're asking for the community's help. 
Chief Barbara Duncan with the Salisbury Police Department says, "We've gotten some assistance from the public in reference to this particular event and we want that to continue to move forward."  
We're told Salisbury Police asked the Maryland State Police to assist. They're homicide unit is investigating. They're asking anyone with information on the shooting to call Crime Solvers at 410-548-1776.
47 ABC also asked if this shooting had any link to the homicide that happened early Sunday morning at the America's Best Value Inn in Salisbury. We were told all possibilities were being investigated.