Salisbury man charged for theft of roommates vehicle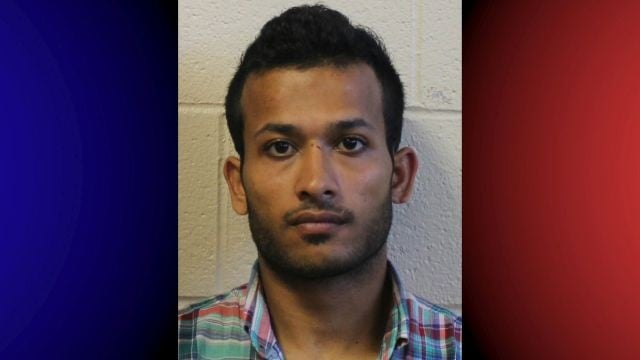 A Salisbury man is facing charges, after he apparently stole his roommates car.
The Wicomico County Sheriff's Office says on Monday around 6:45 AM, a Deputy responded to a home on South Shumaker Drive, for reports of a stolen vehicle. Once on scene, the Deputy met with the vehicle owner, who said that someone who lives at the house that they were staying at, took the vehicle without permission.
The vehicle, driven by 21-year-old Rizwan Aziz, apparently returned during the investigation, but authorities say Aziz fled when the Deputy attempted to speak to him. According to the report, Aziz eluded the Deputy long enough to go back to the house, and get onto his bicycle and ride away.
Before leaving, the Sheriff's Office says Aziz got into an argument with the victim, and assaulted them. Another Deputy apparently later found Aziz on his bike, and after a short chase, was able to take him into custody.
He was then charged with theft of a motor vehicle, assault 2nd degree, and resisting arrest. After an initial appearance, he was ordered to be held at the Wicomico County Detention Center on a $15,000 bond.