Ocean Pines to host Doggie Swim event and flea market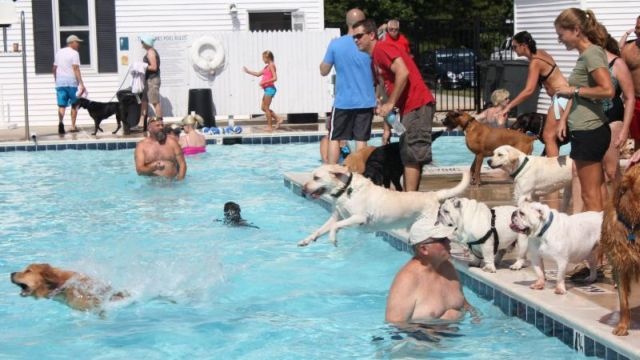 A local community is allowing dogs to take a dip, right before they close the pool for the season.
The Ocean Pines Aquatics Department says on Saturday, September 12 from 10:00 AM until 2:00 PM they will host their annual Doggie Swim at the Mumford's Landing Pool in Ocean Pines. This is the last event before the pool closes for the season. Pup parents and their furry companions are welcome to splash and swim in the pool. Officials say from 10-11 AM, dogs that weigh less than 20 pounds are welcome, while from 11:00 AM until 2:00 PM, all sized dogs are welcome. The event costs $6 per dog, with proceeds benefiting the Worcester County Humane Society. All dog handlers must be at least 18 years of age and any youth under the age of 17 must be accompanied by a registered adult, while dogs, should be current on vaccinations including rabies.
Right before the swim, check out the Ocean Pines Indoor/Outdoor Flea Market from 8:00 AM until 12:00 PM at the Ocean Pines Community Center for gently used clothing, children's items, household items, collectibles and more. Admission is free, and open to the public. Parking is available on site.
For more information on either event, contact Teresa Travatello, director of Marketing and Public Relations for the Ocean Pines Association, at 410-641-7717 ext. 3006 or ttravatello@oceanpines.org.