New details in the murder of a Fruitland teen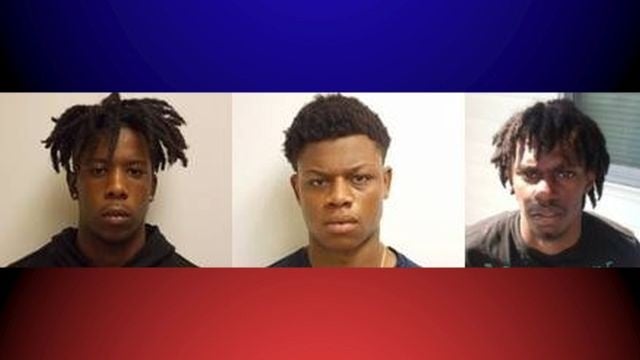 New details are emerging about what happened on the night Rakim Russell was shot and killed in the parking lot of the America's Best Value Inn.
This week, Larry Ennis, Ky'Shir Connally, and Jarrett Stokes were arrested and charged in Russell's murder. Court documents obtained by 47 ABC on Thursday afternoon, show that Stokes was the alleged trigger-man.
On Saturday night, Ennis and connally reportedly went to a large party at the inn. They apparently had previous conflicts with several of the 180 party-goers. Reports say Ennis and Connally left the party after some of them threatened to assault them. Connally and Ennis apparently met up with Stokes later that night, eventually returning to the party to retaliate for those threats.
That's when court documents say Stokes fired four shots into the crowd in the parking lot.
All three men facing a maximum penalty of life in prison and are being held without bond. Court dates are scheduled for Stokes and Connally next month. No word yet on a court date for Ennis.
A 47 ABC investigation revealed Connally is also facing burglary charges in Ocean City. The charges stem from an incident in July in which Connally allegedly broke into an empty condo in the White Marlin Condominiums on Somerset Street to throw a party.
He has a court date for that crime later this month.