Information sought on Rehoboth Beach credit card theft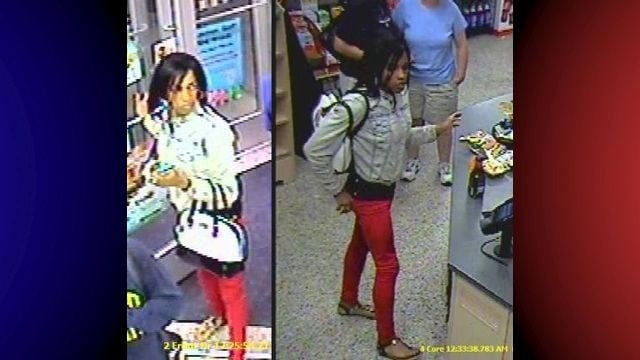 Police in Rehoboth are looking for help in identifying a suspect in a credit card theft case.
Rehoboth Beach Police say between Friday, July 24 at 6:00 PM and Saturday, July 25 at 2:00 AM, a woman visited several downtown locations, and at her final destination noticed that her purse had been rifled through, and her wallet stolen.
Police say they aren't sure at which place it happened, but the victim contacted her credit card companies, and found that her account had been used at multiple locations outside of the City of Rehoboth including, Giant, Wal-Mart, Wawa, and the BP gas station where the suspect spent over $1,500.
Police say they were able to find surveillance footage of the suspect, who they describe as a black female with a thin build, between 5'05" and 5'07" tall, in her early 20s, with long black hair, last seen wearing a pair of red pants, light colored jacket, brown sandals and carrying a light colored handbag with black straps.
Anyone with information about the suspect or her whereabouts is asked to contact Det. Tyler Whitman at 302-227-2577 or Crime Stoppers through their website.