Groundbreaking ceremony for Salisbury Skatepark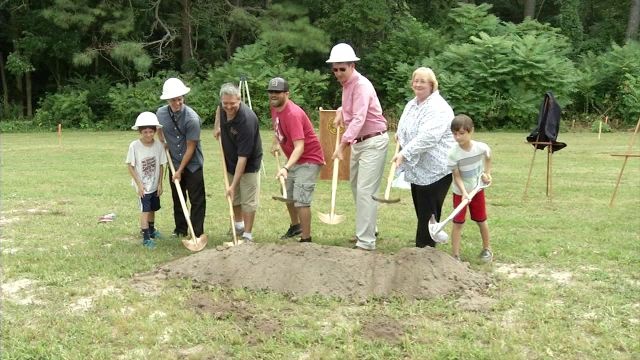 A new and exciting addition to Salisbury is finally getting under way. Ground was officially broken on Wednesday at the location of the Salisbury Skate Park. The 5,400 square foot skate park will be located on South Park Drive and will feature a concrete skating surface, parking spots, and trash cans.
The plans for this park have been in progress for 8 years and Bobby Schaller, President of the Skate Park Committee says it's all about opportunity for young people.
Schaller tells 47 ABC, "When I was 10 years old, 12 year old, this is all I wanted. So those 10 year olds and 12 years olds and 15, they'll have plenty to do now."
This month Salisbury will be submitting a grant application to the Maryland Department of Natural Resources for phase two of the construction. Phase one of the project is expected to be completed by late November of this year.