Fisherman medevaced from OC Coast to Baltimore hospital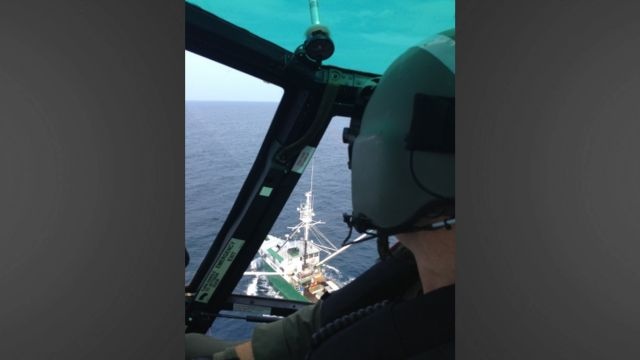 A man was medevaced by the Coast Guard from a ship off the coast of Ocean City, after a fishing accident.
Watchstanders at Coast Guard Sector Long Island Sound in New Haven, Connecticut, say they received a call from a 96-foot commercial fishing vessel Hannah Boden around 8:00 AM on Tuesday. The boat was reporting that a 23-year-old man aboard, had lacerated his hand while fishing.
The Coast Guard says they deployed an aircrew from Atlantic City, New Jersey, to get the man from the vessel that was about 62 miles east of Ocean City. The injured man was brought to Ocean City Municipal Airport, where EMS evaluated him, and had him transported to Union Memorial Hospital in Baltimore by a Maryland State helicopter crew. The man is reportedly receiving further medical care at UMH.
Lt. Erika Elfguinn, command duty officer at Coast Guard Sector Baltimore's command center says "This case was a great example of the coordinated efforts of several major commands. The initial call went to Sector Long Island Sound and was then relayed through the 5th District Command Center to us in Baltimore. We worked with the aircrew from Coast Guard Sector Delaware Bay, who did a great job of arriving on scene and medevacing the injured man to provide him medical attention as quickly as possible."