Ex-governor's freedom bid on hold until prosecutors respond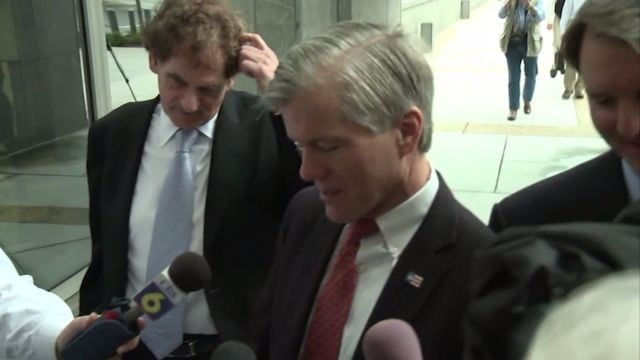 (AP) – The U.S. Supreme Court wants to hear from federal prosecutors before deciding whether former Virginia Gov. Bob McDonnell will have to go to prison while he appeals his corruption convictions.
Chief Justice John Roberts issued an order Monday giving prosecutors until Wednesday to respond to McDonnell's request to remain free. The order also says a federal appeals court order that puts the wheels in motion to send McDonnell to prison will be put on hold until Roberts or the Supreme Court can decide on McDonnell's request.
    
The ex-governor last week made a last-ditch plea to the high court after the 4th U.S. Circuit Court of Appeals rejected his request to remain free.
    
McDonnell and his wife were convicted of doing favors for a wealthy businessman in exchange for more than $165,000 in gifts and loans.