100k backpacks donated through TCC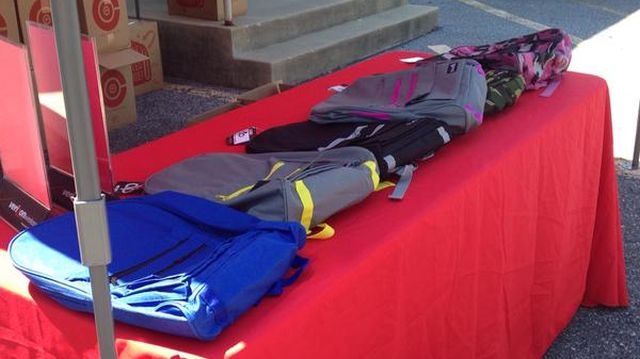 The Cellular Connection (TCC) in Pocomoke City was one of four hundred stores in the U-S that participated in School Rocks Backpack Giveaway.
The company donated nearly 100,000 supply-filled back-packs nationwide Saturday. Their Pocomoke City store was stocked with about 260 to give out. Each backpack was stuffed with a folder, notebook, ruler and packed pencil box.
47 ABC spoke to Shara Smith, a Cambridge native who works at TCC. Smith tells us though these items may not seem like a lot, it means the world to others.
"When you think about the cost of school supplies and how much it actually really costs to send your child back to school…this is a great program and this is important to so many people." Says Smith.
According to the National Retail Federation, school supplies can sometimes amount to over one-hundred dollars per household with children in grades K-12. In 2014, they predicted the average person would spent $101.18 on school supplies, compared to $90.48 in 2013.
Amie Furr is a mother from Accomack County and says she traveled to Worcester County Saturday just for the giveaway. Furr tell 47 ABC she understands the strain of school expenses.
"The amount of supplies that they ask for times three can be a little difficult on top of clothes and shoes." She says.
Furr says while Saturday's giveaway does not mean her family is completely ready to be sent back to school, it did help.
"It definitely picks up a little bit of the financial burden." Says Furr.
Since 2013, the company has donated about two-hundred and sixty thousand backpacks.
If you would like to donate any supplies, we're told you can drop them off at an TCC store.
TCC in Ocean Pines also reportedly participated in Saturday's event.