Va. higher ed panel to discuss projected enrollment, degrees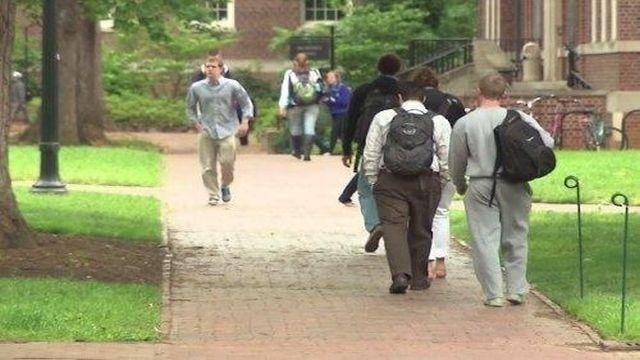 (AP) – Universities and colleges in Virginia expect enrollment to increase by more than 7 percent in 2021.
A preliminary state report says public and private institutions expect to enroll about 475,000 undergraduate students in 2021. Undergraduate enrollment last year totaled about 442,300 undergraduates.
Institutions also expect to award more than 75,200 associate and bachelor's degrees in 2021. That's an increase of almost 7 percent.
The State Council of Higher Education for Virginia will discuss the report on Tuesday at its regular meeting.
Higher education council director Peter Blake says the enrollment and degree projections serve as benchmarks to ensure Virginia stays on track.
The Virginia Plan for Higher Education's target is to award an additional 1.5 million degrees and workforce credentials by 2030.